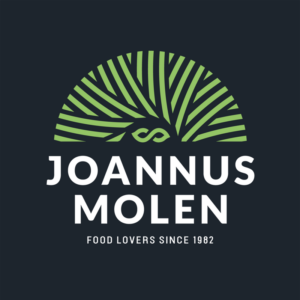 Organic food lovers since 1982
At Joannusmolen we are passionate about creating delicious products that help you make more conscious food choices.
Our mission started in 1982, long before organic food became trendy. For many years, we pioneered the organic movement and have been working together with suppliers and other stakeholders to take accountability for social, ethical and environmental issues. For example, we invest in local charities and we invest in ways to make the supply chain, production, packaging and transport more sustainable. With us there are no empty promises, just an honest story.
Joannusmolen vegan crisps are made from organic chickpeas and lentils, and there is not a potato in sight. These crisps are super tasty, gluten-free, packed with plant-based protein and baked in the oven, so they contain less fat than ordinary crisps.
To place a trade order, contact us HERE
Long before the organic food trend, Joannusmolen has pioneered organic flours, baking mixes and infant nutrition.
All products are made with passion and care, guaranteed to be organic, have a pure taste and are of top quality.