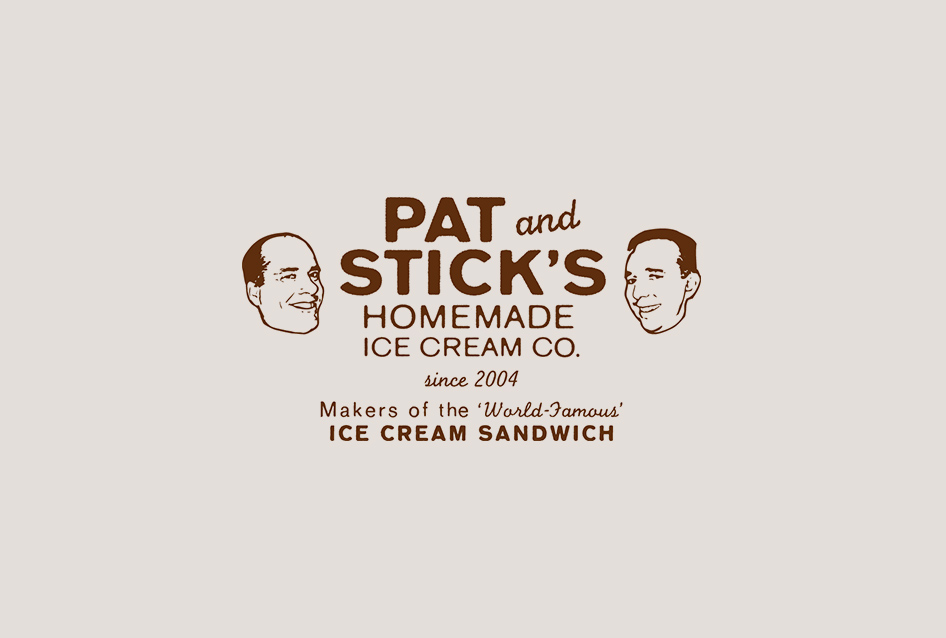 Pat and Stick's
Homemade Ice Cream Co.
Pat and Stick's has been crafting delicious ice cream sandwiches since 2004. Made from scratch each week, they are known as Australia's best ice cream sandwiches.
A lush medley of all-natural ice cream, authentic flavours and Pat and Stick's famous handmade cookies.
Real, honest ingredients
.
Proudly Australian
.
Authenticity
in every mouthful.
And standout quality, because it's the right thing to do.
Real ice cream, made from real sugar, eggs and cream, and free of unauthentic bulking agents.
Great feelings, because we treat our staff, stockists, suppliers and distributors like they're part of our family. Which they are.
Genuine flavours, ethically sourced from quality-minded food producers.